Entrepreneur Coaching in Vienna, Barcelona & Online
Where do you want to lead your company to within the next 5 years?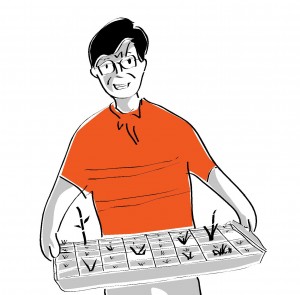 Entrepreneurs, the true, courageous ones of our times, are facing a huge variety of professional and personal challenges:

Drawing up a business plan
Development of products and services
Setting out a strategy
Administration of day to day operations
Management of staff and collaborators
Communications with customers, providers, stakeholders and staff
Management of expansion and growth without overstretching
Delegating responsibilities
Maintaining work-life balance
In more than 15 years of professional experience in SMEs and as an entrepreneur I got to know the reality of entrepreneurs first hand and am happy to act as a sounding board for entrepreneurial ideas and challenges within the framework of an entrepreneur coaching in Vienna, Barcelona & Online.
Contact us to talk about your specific coaching needs!
More specialist Coaching: