Ulrich Schubert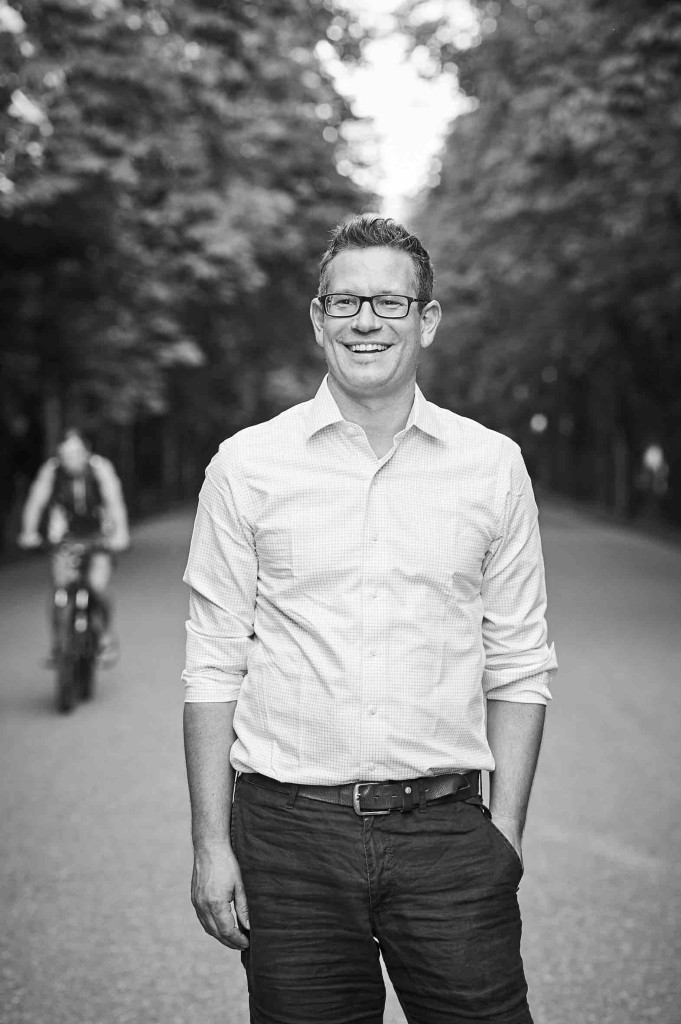 "Fascinated by human beings and their characters, I love listening to people, dedicating time and effort to assist them in reaching their goals and making the most of themselves."
University degrees in Psychology and Business Administration from Vienna University. Specialized in group dynamics, leadership and organisational psychology. First steps as counsellor and trainer during student times.
Professional Experience in market research and social research in Vienna/Austria (Karmasin, thepartners.at), Groningen/Netherlands (AgBN) and Barcelona/Spain (acziona QMC). Traveling frequently between Vienna & Barcelona.
Certified as business coach by the EASC (European Association for Supervision & Coaching), specialized in coaching expats, middle management and entrepreneurs. Soft skill trainer in the field of intercultural communication, team building and leadership.
Co-founder of _coworkshops, an interdisciplinary initiative centred on changing the paradigms of facilitation, mentoring and training, which employs group dynamics, co-creation and visual prototyping.
Lecturer at universities in Austria (FH-Wien) and Spain (EUHT STPol, ELISAVA).
Personal further education
2012 – Emotional Intelligence, 90h (FOMENT, Spain)
2013 – Communication Models by Schultz von Thun, 40h (Anna Fuchs, Spain)
2014 – Coaching Toolbox 1: Transactional Analysis, Intercultural Communication, Relational Systems Theory, 60h (Indiálogo, Spain)
2015 – Coaching Toolbox 2: Conflict Management, Organizational Constellations, 40h (Indiálogo, Spain)
2016 – Sensitivity Training / Group Dynamics, 40h (ÖAGG, Austria)
2016 – Art and Craft of Designing Learning Spaces, 24h (Kaospilots, Denmark)
2017 – Masterclass in Designing Learning Spaces, 32h (Kaospilots, Denmark)
Clients
ACS/XEROX
Advantage Austria
AIS – Aplicaciones de Inteligencia Artificial, S.A.
Chamber of Labour – Lower Austria
Conduent
Doctors Without Borders
Comunicando
ELISAVA
Galcerán Group
Horizont 3000
Indiálogo
Infor
JustFab
La Fourchette (Tripadvisor)
LRS Outputmanagement
Mandiram Yoga Dinámico
Onix Hotels
PROMSA
SIB-Training
Siemens Healthineers
Stepstone Gruppe
Tecnocasa
Tranlsations.com
Travelclick
Ubisoft Mobile
VR-Training
Public Universities of Vienna (Holding)
WAFF
Weekendesk
Opinions

Both, workshop and training were perfectly responding to our learning needs. Ulrich dealt in a professional way with different objectives of participants and his flexibility was extremely helpful for the organization of the learning events. After 3 courses all 28 participants were highly satisfied.  We are very  happy to continue working with Ulrich in the future! 
With Ulrich, you've got a strong ally at your side: Le listens attentively, understands what the point is and guides you professionally. With his support we reached our objectives. Thank you!
Opinions
Ulrich is an expert in his field with a special ability to listen, analyse and motivate. With his support I was able to focus on the important issues at hand and progress towards my goals.
Ulrich is a great coach and motivator. He is very equilibriated and objective in his style of working. He helped us a lot (and our case was complex!). Thanks to his assistance we reached our goals.