Online Leadership Training
Remote leadership training that works
Since March 2020 I've been standing in the virtual training room almost every single day, experimenting with different formats, setups, platforms and training-tools. To be honest: it was a steep learning curve… but by now, it definitely feels like the "new normal".

Experience with Online Leadership Training
In my experience, online training sessions are neither better nor worse than face-2-face training sessions: they are different. Online training sessions need to be shorter, more focused, more dynamic and even more interactive than in person formats, in order to engage participants to the fullest and keep them (inter-) active throughout the session.
I've now delivered all the leadership trainings in my portfolio remotely and found – to my own surprise – that you can efficiently work on all those topics in virtual training formats, from presentation skills to leadership, from conflict management to Train the Trainer. The only exception being teambuilding (at least I didn't figure that one out so far…)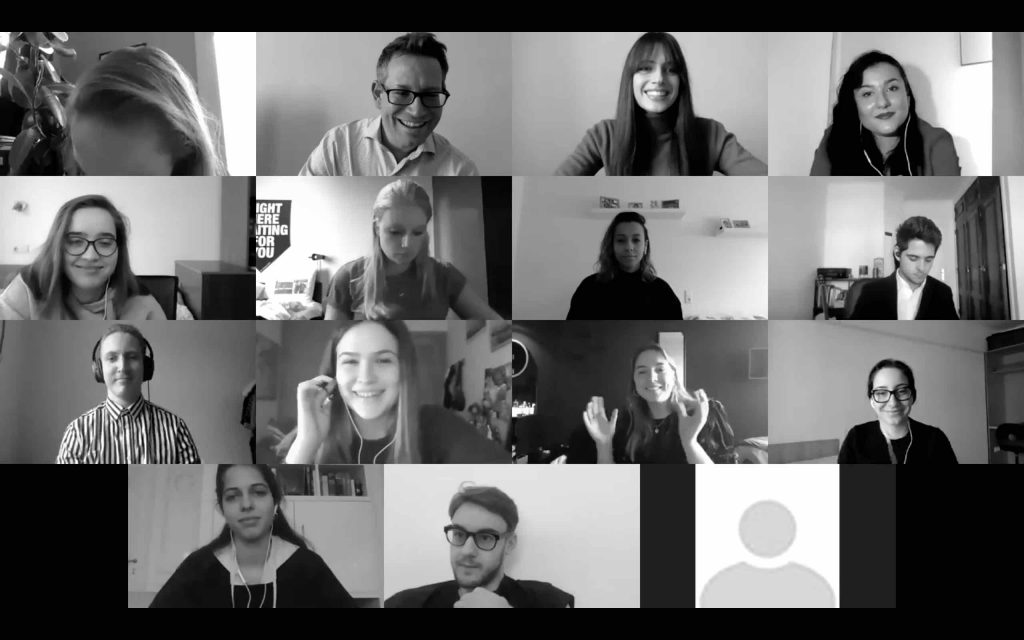 Best Practice for Remote Leadership Training
In my experience, the following format works best for most topics and audiences:
Duration: Various 3h sessions spread out over 1-2 weeks
Platform: Zoom
Group Size: 6-10




Duration

I've experimented with everything from 1-8h online training sessions, but found the sweet-spot to be around 3h. That 3h training format allows for sufficient depth to really enter into a topic and apply it in some practical exercises while at the same time not yet being tiring for participants. We do a 10' break halfway through.

Video-Conferencing Platform

My videoconferencing platform of choice is Zoom, but I've also been working with MS Teams, Webex, Skype, GoToMeeting & Co. In my experience Zoom combines excellent stability with a couple of features that DO make a difference in online training sessions: Visibility of all participants at the same time and breakout-rooms to work in smaller focused sessions, which usually are very much appreciated by participants. Nevertheless, in the end it is (and always was) all about establishing an authentic connection with your participants. So whatever platform you would like to use, I'll connect.

Group-Size

I've experimented with group sizes from 2-30 people and found the ideal to be between 6-10, a bit smaller than for face-2-face formats (8-12). It's simply more dynamic and allows for more interaction and participation.



Conclusions about Online Leadership Training
Remote leadership training sessions definitely work! Over those months, I've received more positive feedback than ever before! Yay!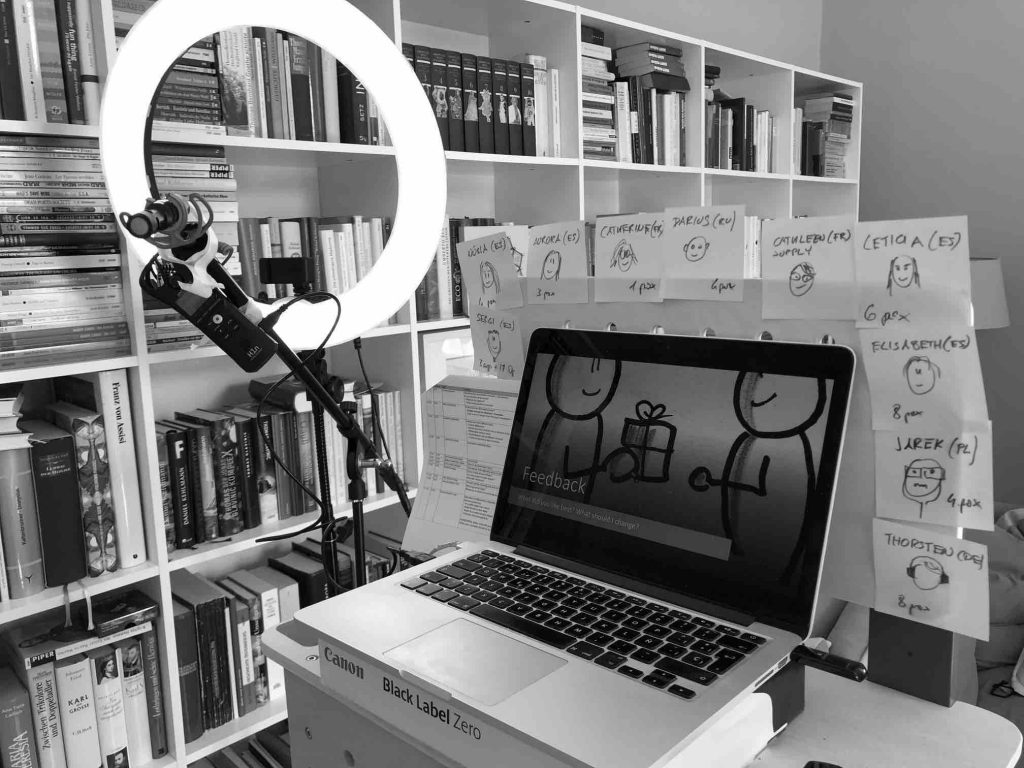 We had a 2-day face-2-face training scheduled with Ulrich. Due to the corona crisis we switched to an online format via videoconference. To be honest, in the beginning we were quite skeptical. But based on our good experience with Ulrich we decided to give it a try. Ulrich delivered this remote training session in a very professional and lively way. We were very positively surprised about the dynamic and interactive online sessions. They kept participants engaged, participating and learning throughout the online training! Feedback from participants was very positive. Congratulations for the great online training!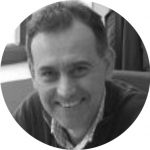 Would you like to know more about our online leadership trainings?

Get in touch!