Team Leadership (Training)
How can I motivate my team?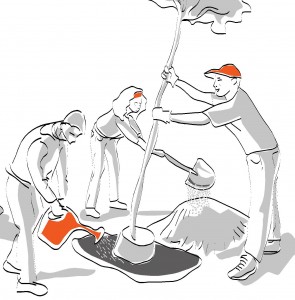 At one moment or the other all of us have worked in teams, and from that experience we know that teams have their own dynamics. Sometimes we have had the luck to be part of a winning team, in which everybody was sticking to the plan and pulling in the same direction. At other times however, we might have found ourselves in a team where nothing worked out, where precious meeting time was wasted on pointless discussions and there were few results to show for the effort. So what makes the difference?
Without a doubt, the composition of the team, the knowledge, skills and characters of its members explain quite a lot. Nonetheless, the active management of the members' functions, roles, communication structure and especially their motivation, is the key that distinguishes a winning team from a losing one. So how do you manage a team successfully? How do you motivate its members? When and how do you need to support them and when do you need to be tough on them?
There is not one single leadership style that works with all teams. Rather, the secret of effective team leadership lies in observing and listening closely to what's going on in the team; to analyse the dynamics within, the necessities and goals of its members and to adapt your leadership style to that situation.
Therefore our team leadership courses focus on choosing the most appropriate leadership style depending on the team. Additionally we develop the basic skills of a team leader: Motivation, communication, observation and analysis of functions and roles as well as time and stress management.
Objectives
Understand the dynamics, roles and functions of teams
Know about different leadership styles and develop your own
Improve interpersonal communication
Understand and apply the principles of motivation
Actively manage your time and stress
Methodology
Group work
Role plays
Group dynamic exercises
Feedback
Case studies

ATTENTION: The above described objectives, contents and methodology are just an example. All our trainings are custom tailored for our clients and adapted to organisation, objectives and participants' profiles. Contact us to talk about your specific training needs!
Other training fields: